"When I pay a deposit now, when can I mention the car?"

"It's nice to see a friend buy a XCT80L6. I also want to buy one!"

"I have signed a project here and I have specified XCT80L6!"

"Not the same is not the same, my wife likes XCMG's crane, of course, I have to start with a XCMG XCT80L6!"

"I saw the XCT80L6 know that there is such a high-end crane, really an eye-opener! Cow!"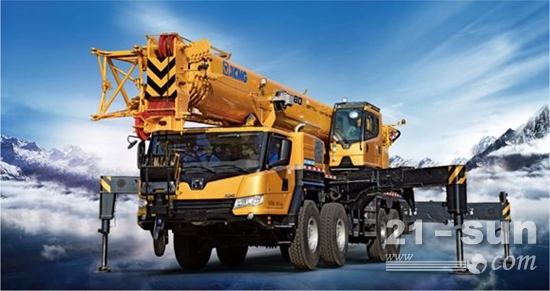 XCMG XCT80L6, is another bully guy!


It seems that XCT80L6 is quite popular in the market! A car is hard to find, where is the XCT80L6? Below, Xiao Bian takes you to in-depth understanding of this arrogant guy.


One of the reasons: XCT80L6 proves that the crane is not necessarily an oil tiger with real materials. In order to make money in the lifting industry, you must first come to an efficient and fuel-efficient device!


See how XCT80L6 is fully fuel efficient:

XCT80L6 has a new energy-saving hydraulic system of the world's leading G platform, efficient and more fuel-efficient!


International leading G platform new energy-saving hydraulic system


Fully optimize the components of the hydraulic system, integrate the engine intelligent control technology, improve the energy efficiency, and achieve more than 15% of fuel saving.


High-power hydraulic oil independent cooling system effectively reduces the hydraulic oil temperature, improves the overall working time and the reliability of the hydraulic system; dual pump split control, large displacement pump, leading the compound motion performance industry, hoisting efficiency increased by more than 10% , enabling users to obtain greater economic value while gaining the best operating experience.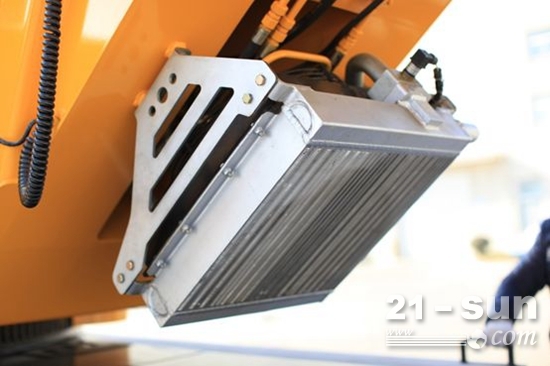 High-power hydraulic oil independent cooling system


In terms of micro-motion, the XCT80L6 equipped with a new hydraulic system has a 25% increase in micromotion compared to conventional products, reaching 2.5m/min.


Increased micro activity by 25%


The second reason: XCT80L6 has successfully matched the "energy recovery technology", a mysterious technology that has not yet been popularized in the construction machinery industry.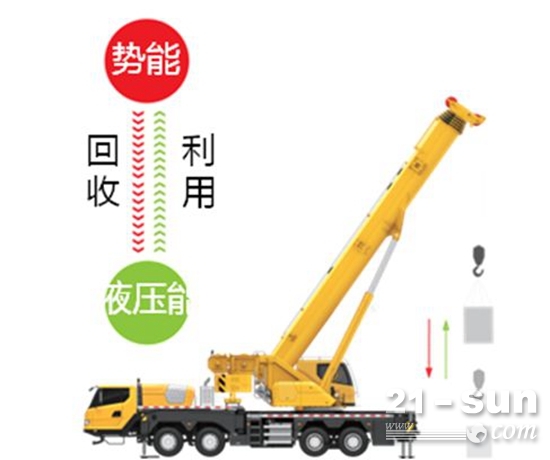 Energy recovery technology


The world's most advanced crane energy recovery technology can recover and utilize the driving braking kinetic energy, and the lifting weight and amplitude of falling energy can be directly used.


When the vehicle is running, the kinetic energy generated by the braking or deceleration can be recovered and used by the system. When the energy is full and the vehicle starts, the starting acceleration performance, the climbing ability, and the long-slope braking performance are improved.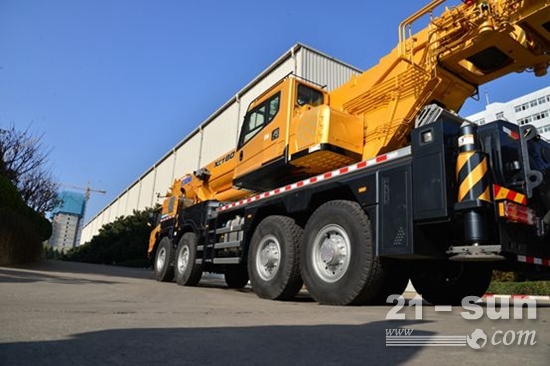 Recycling and Utilization of Driving Brake Energy


When the vehicle is climbing, the stored energy can play a role, saving 10-15% of energy when driving in the urban integrated road conditions.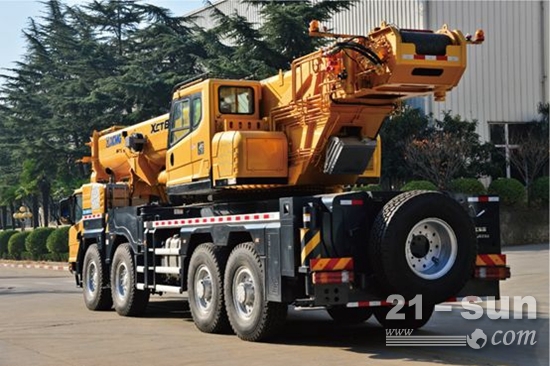 XCMG XCT80L6


There are three reasons why: Nowadays, how many crane operators are eager to live without spending too much money, and to increase revenues and reduce expenditures, we must first open-source, change passively, and other activities to take the initiative. XCT80L6 not only climbed the slopes of other cars, but also had to go to bends where others couldn't turn. It also did a job that nobody else could do.


It is a perfect low-speed and high-torque power transmission system. It uses the characteristics of crane working conditions to achieve a best-in-class gold transmission chain through the integration of low fuel consumption, high torque, low-speed engine and multi-position and wide speed ratio gearboxes. The perfect combination of power and optimal economy.



Low speed high torque power transmission system


XCMG developed a special turbocharged intake system for cranes and optimized the engine fuel injection control logic.

The XCT80L6 equipped with a low-speed, high-torque power system has been subjected to hundreds of times of rigorous and repeated verification. Its comprehensive operating conditions have reduced fuel consumption by more than 12%, and its climbing ability has increased to 45%.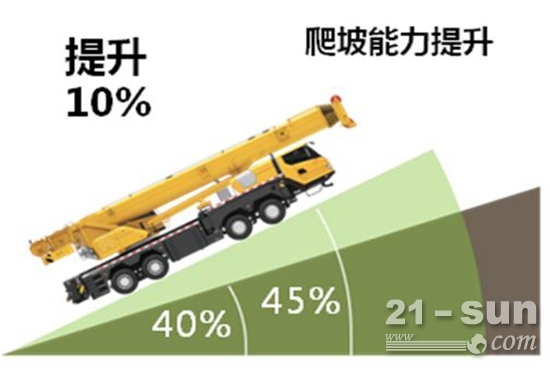 Improve climbing ability


All-wheel steering technology, three steering modes are free to switch, the minimum turning diameter is only 20m.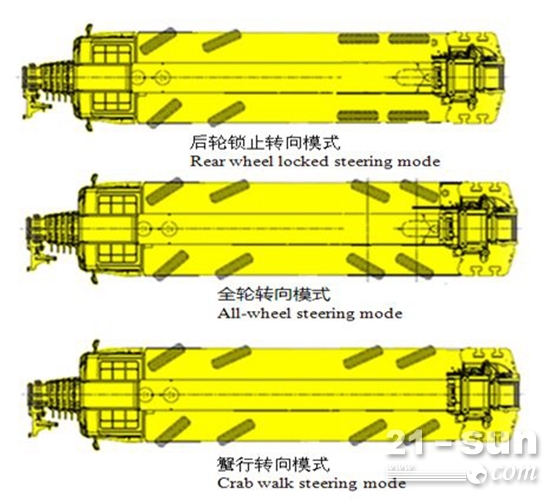 Three steering modes switch freely


Heavy-duty transfer technology, weighing a total weight of 20 tons (including optional 5 tons balance weight), XCT80L6 short-haul transfer can carry standard 15t balance weight, save the user trailer transportation costs.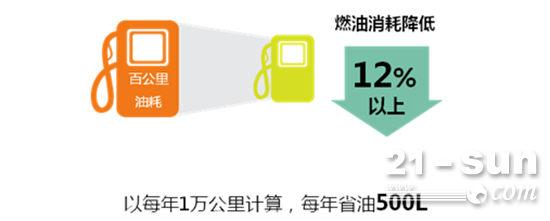 Save user trailer transportation costs


Compared with a conventional 80-ton product, the XCT80L6 only achieves fuel savings of at least 500 liters per year for 10,000 kilometers.


The superior lifting performance is a powerful guarantee for Lanhuo. XCT80L6 adopts 6 single-arm arm main arms. Single Cylinder Plug Telescopic Mechanism The main arm has a full extension of 55m. It is composed of a connecting frame, a rotating frame and a folding jib with two truss structures. The length of the jib is 10.5m and 17.5m.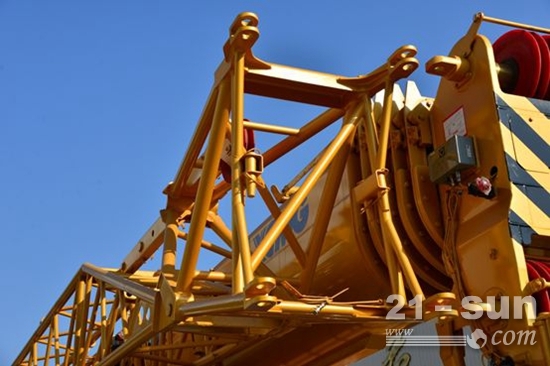 6-segment arm head main arm


Wow! With Xiaobian again deeply understand the Xugong XCT80L6 crane, is not found that the original XCT80L6 this guy really so cow! !


I heard that orders have been placed in June. Don't worry. If you want to have a favorite product, you need to quench it and build it! (This article is from Xugong)

Aluminum checker plate is widely used in decorative, shipbuilding and architectural applications. Having good forming, drilling and welding ability, Aluminum Diamond Plate is easy to fabricate and its raised diamond lug pattern provides good slip resistance.

Aluminium Propellor Plate is a high shine plate with an embossed pattern resembling an airplane propeller (hence the name). Made in a light soft alloy, it is used for cladding and a wide range of decorative purposes. It is often used for trimming cars, utes and vans because of its highly polished finish. You are able to buy less than full-sized sheets and we can guillotine these to your size (right angle cuts only).


Standard dimensions:
thickness 1.6&1.8 mm, width and length can be customized cut to suit size.

Aluminum checker plate specific applications


Vehicl

Characteristics and benefits

: light weight transport sector is required, the best comer of an aluminum alloy step. Increase the energy-saving effect.

Applications

: checker plate floor, such as van-type vehicle catwalk flooring, wood step of the bus or truck, train inspection hole lid, tank car, the car cold storage.




Ship

Characteristics and benefits

: because the excellent corrosion resistance in seawater, requires no resistance such as repainting. It can be used with confidence for many years.

Applications

: corridor and bridges over the lid and floors, stairs, cabin deck, fish tank, gangway to the floating dock.




Architecture

Characteristics and benefits

: corrosion resistance of the step corner has been utilized shopping and tourist attractions that require aesthetics, such as collective for many years.

Applications

: floors, stairs, shelves, such as gutter lid, the bicycle.




Plant

Characteristics and benefits

: harmless because it is also suitable for container species, such as facilities and chemical plants and food plant is excellent in chemical resistance.

Applications

: bench floor and stairs, equipment/ plant machinery, such as ambulatory inspection.




Other

Characteristics and benefits

: because it has many excellent characteristics. Not only as a materials step, has also been used in the case and ornaments.

Applications

: such as a deck ladder, ladder, showcase, temporary scaffolding, the structure of marine.

Aluminum Alloy Sheet Plate,Aluminum Sheet Plate ,Propeller Plate Aluminium ,Solid Aluminium Sheets

Aluminum Sheet, Acrylic Plexiglass Sheet, Polypropylene sheet, PVC Foam Board Sheet, Aluminum Composite Panel , https://www.decoratepanel.com